2020 Economic Impact Report 
2020 was a year of change and adapting to a changing landscape. Covid-19 has made us make significant adjustments to our practices. This report summarizes much of the work we have done and plan to do. It includes our outreach programs. We also take a moment to thank all those who put their safety and lives on the line to help those most affected by the virus. You can access the full report here.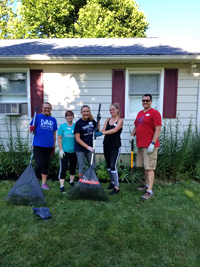 The LVAIP volunteer committee participating in the Sunshine for Seniors Program on July 1st. The program provides assistance to low income seniors. This project was completing the yardwork for an 86 year old Korean War Veteran who is no longer able to physically maintain the yard. The Veteran and his wife, who is fighting cancer, live in Nazareth.
In 2018, LVAIP issued $3,000 in grants to Meals on Wheels of the Lehigh Valley, Equi-librium, Inc., and Center for Vision Loss.
President of Lehigh Valley Aging In Place, Kim Garrison, made the presentation.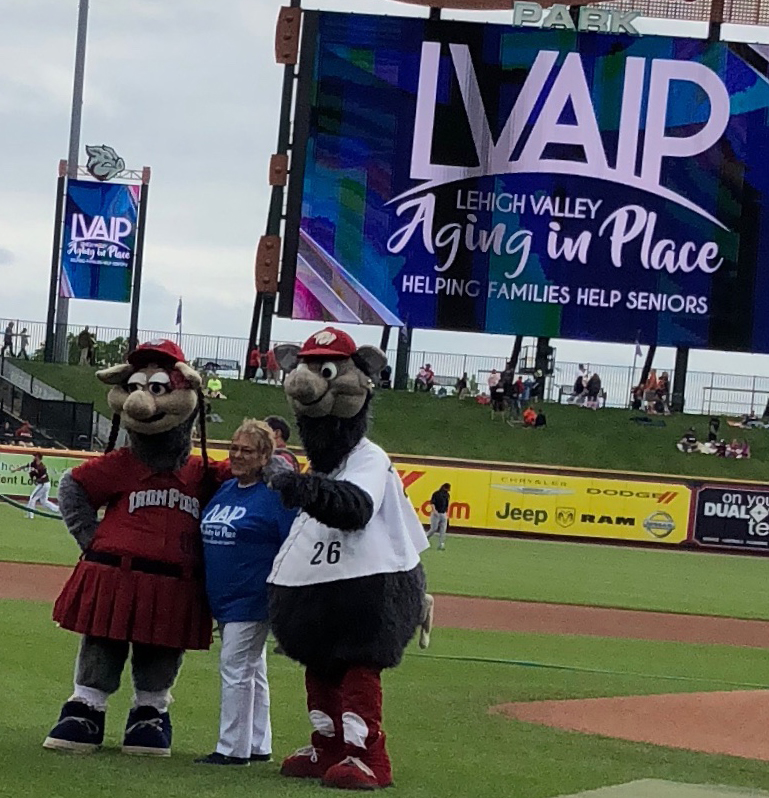 Giving back has always been a focus of LVAIP, to seniors and those who care for them. As a 501(c)(3) LVAIP uses monies raised through membership and activity to support the above goals as well as provide donations or grants to other 501c3 organizations who serve seniors. Past donation recipients have included Lehigh Valley Active Life, Project Lifesaver, and others. In diversifying our reach, LVAIP provides annual scholarships to students who are pursuing careers that are senior focused. Active members participate in numerous volunteer activities throughout the year including an annual dance. This activity and the energy of our membership enhance the many ways we give back! LVAIP highlighted at Iron Pigs game.