Helping Families Help Seniors Age in Place
LVAIP members give presentations to numerous
groups and distribute their guides and
resources throughout the Lehigh Valley.
Professional members meet on a regular basis
to address senior care issues and collaborate
to work together in providing better services.
Annually, LVAIP invests thousands
in scholarships to exemplary students and
grants to impactful organizations.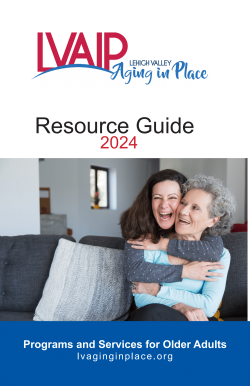 Expanding community outreach, education and programming have reached 200,000+ families and seniors over the years. LVAIP is committed to the senior population and their caregivers giving back with a Senior Dance hosting 300 seniors in the Fall each year. This event is free to attendees!
For the past several years, LVAIP has been giving away $4,000 in scholarships to students pursuing higher education with the purpose of serving seniors in the Lehigh Valley. LVAIP also gives away an additional $4,000 in grants to non-profit organizations with a focus on helping the senior population.
Each year, LVAIP prints 8,000 resource guides featuring our members' business information and distributes them throughout the Lehigh Valley. Our monthly mixers present excellent opportunities to network with member businesses. Many of our members have not only formed solid business connections, but they have also forged friendships that will last a lifetime!